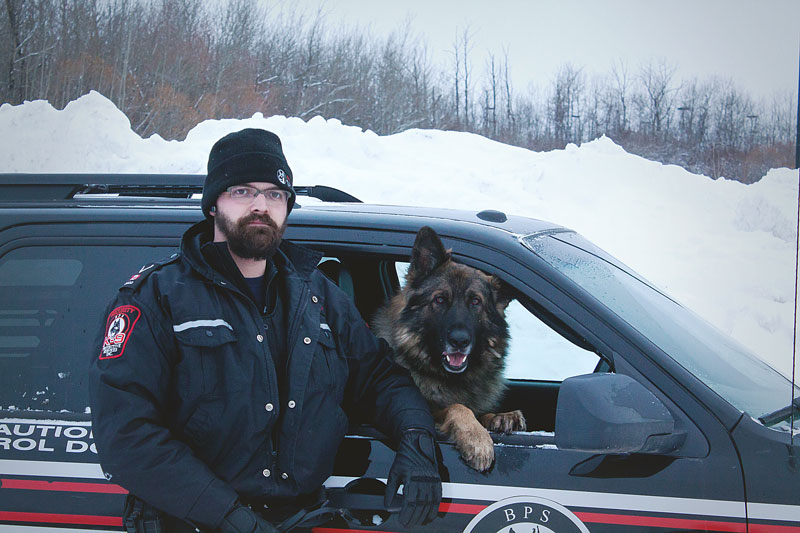 Safeguard your property and business today. Call us for your free, no obligation security evaluation.
Western Canada's Largest K9 Unit
BPSK9 boasts the largest K9 unit in Western Canada. Our professionally trained security and protection dogs paired with their handlers, provide an effective deterrent to crime and are used for detection purposes to effectively safeguard our clients' property.
Our security dogs enhance the capabilities of our uniformed security guards with their heightened hearing abilities and superior sense of smell. Trained alongside our professional and experienced handlers, our canines effectively respond to security concerns when warranted and do not cause disruptions to the regular operations of your business. They deter crimes before they happen and alert handlers immediately to potential concerns.
Security K9 patrol teams are especially effective for alarm response situations, interior and exterior storage and manufacturing facilities, corporate compounds, constructions sites and any area where the potential for crime is high.